The next Yakuza game is in development
New interview in the latest issue of Weekly Famitsu.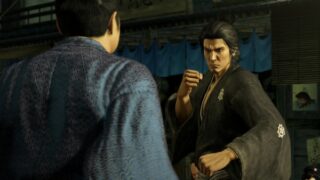 Development on the next Yakuza game has begun, this week's issue of Famitsu magazine reveals.
An interview with series supervisor Toshihiro Nagoshi and producer Masayoshi Yokoyama reveals the latest game is in production and discusses auditions for the new game's hostesses.
Further details have yet to leak.
The latest entry in the series, Yakuza: Ishin, launched for PlayStation 4 and PlayStation 3 in Japan on February 22.
Thanks, Famitsu.