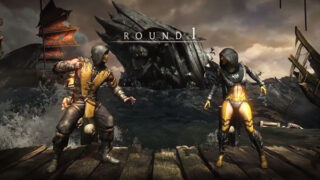 Mortal Kombat creator Ed Boon took to PlayStation's official E3 stream yesterday to debut new gameplay footage of Mortal Kombat X running on PlayStation 4.
You'll get a glimpse at the new character select screen, which features 24 slots, as well as four new characters: D'Vorah (the insect girl), Cassie Cage (Sonya Blade and Johnny Cage's daughter), Ferra/Torr (a little girl and giant brute), and Kotal Kahn (an Aztec god of war). You'll also get a look at the game's new Variations, which includes three different styles of play for each character.
Watch the footage below.