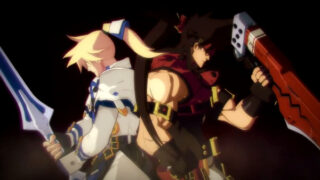 Aksys Games released a new trailer and screenshots for Guilty Gear Xrd: Sign at E3.
The PlayStation 4 and PlayStation 3 figting game is coming to North America this holiday. It features 14 playable characters, including Sol Badguy, Ky Kiske, Potemkin, I-No, and other favorites. Unlike previous Guilty Gear games, this one trades 2D character sprits for Unreal Engine-made 3D models.
Watch the trailer below. View the screenshots at the gallery.