Stealth Inc. 2 announced for Wii U
Upcoming sequel to offer GamePad co-op.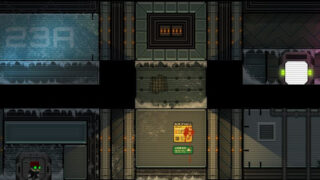 Stealth Inc. 2 is coming exclusively to Wii U in 2014, Curve Studios announced.
The game returns players to the dark corridors of PTi Industries, where they have full run of the facility, breaking into chambers and exploring an open world, and making use of brand new equipment in a quest to save fellow clones from human experimentation.
For the first time, the game will also include co-op gameplay made possible via the Wii U GamePad.
Curve also announced that the first game, which launched across PC, PlayStation 3, PS Vita, and PlayStation 4, has been downloaded over one million times and won "multiple" awards.