Masou Kishin F Japanese limited edition detailed
Includes battle viewer, soundtrack, and special booklet.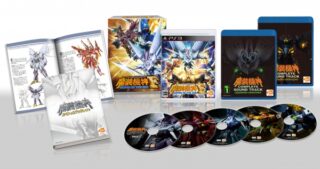 Bandai Namco has detailed the limited edition version of Super Robot Wars OG Saga Masou Kishin F: Coffin of the End.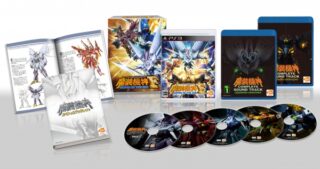 Due out on August 28, it will include:
Masou Kishin III and Masou Kishin F Battle Viewer – View the robot battle scenes that appeared in Masou Kishin III and Masou Kishin F.
Masou Kishin Complete Soundtrack – Inclues background music from Masou Kishin (PSP), Masou Kishin II (PSP), Masou Kishin III (PS3), and Masou Kishin F (PS3) across five discs.
Masou Kishin Special Booklet – A booklet containing mecha artwork and a newly written novel from Masou Kishin creator Masahiko Sakata.
The limited edition will cost 10,930 yen. The standard edition will run 7,120 yen. The game will be released for PlayStation 3.
View some new screenshots and a high-res version of the special edition at the gallery.