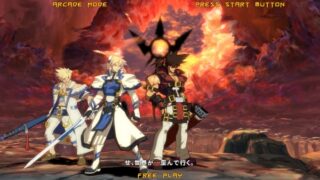 Aksys Games is bringing Guilty Gear Xrd: Sign to PlayStation 4 and PlayStation 3 in North America this fall, the company announced.
The game will retain some of the franchise's signature systems, including Roman Cancels, but many have been "significantly expanded and improved."
The game will be playable at E3, which runs from June 10 to 12.
Thanks, IGN.