Forbidden Magna teaser trailer
3DS simulation RPG due out on October 2.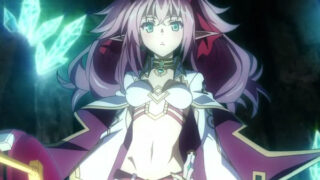 Marvelous AQL has released its first teaser trailer for Forbidden Magna, its upcoming 3DS simulation RPG from the team behind Rune Factory.
The game, due out on October 2 in Japan, follows a young man named Lux as he runs an inn that never receives guests with the help of spirits.
First-print copies of the game will include an eye-mask and drama CD.
Additionally, the game's official website was also launched, which details new characters Adelheid (an enemy character who appears before the hero), Francesca (who appears alongside Adelheid), Bart (a bad friend of the hero who often visits at the inn), and Amelia (a childhood friend of the hero who runs a farm).
Watch the trailer below.