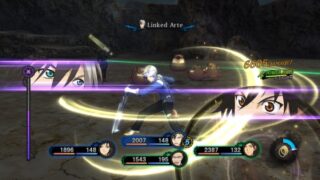 Bandai Namco has announced its lineup for this year's Japan Expo in Paris.
The company's lineup of games includes:
Naruto Shippuden: Ultimate Ninja Storm Revolution (PS3, 360)
Pac-Man and the Ghostly Adventures 2 (PS3, 360, Wii U, 3DS)
Rise of Incarnates (PC)
Tales of Xillia 2 (PS3)
"Additional titles and surprises" are also planned.
The Bandai Namco shop space will offer an "extended catalogue," plus "a range of items never released outside of Japan."
The Japan Expo runs from July 2 to 6 at the Paris-Nord Villepinte Exhibition Center.