AKIBA'S TRIP 2 PlayStation 4 'Swimsuit' gameplay
The heroines of upcoming PS4 game strut through Akihabara.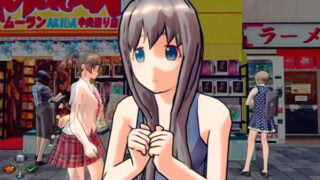 The latest gameplay trailer for the PlayStation 4 version of AKIBA'S TRIP: Undead & Undressed shows the game's heroines strutting through Akihabara in swimwear.
Watch the video below. The game is due out in Japan on July 3. The next video will show off the game's Chibi Character mode.