Tales of Zestiria introduces new character Lailah
An instructor whose mind sometimes runs wild with delusions.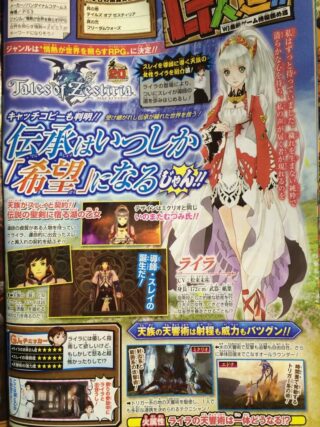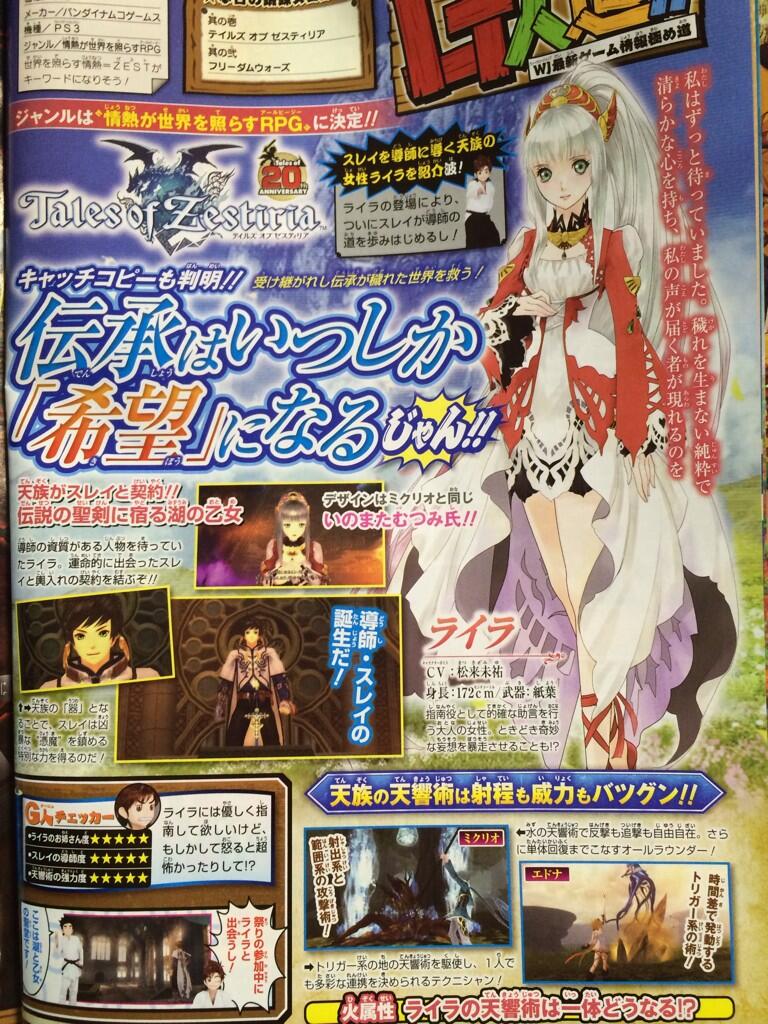 The latest character to join the Tales of Zestiria cast is Lailah, voiced by Miyu Matsuki and designed by Mutsumi Inomata, this week's Jump magazine reveals.
Lailah is an adult woman who provides advice as an instructor. Sometimes, however, her mind tends to run wild with strange delusions. She has been waiting for someone with the qualities of a doshi, and signs a marriage contract with Sorey after a fateful meeting. By her becoming a vessel of the Family of Heaven, Sorey acquires a special power to calm the brutal Hyoma.
Additionally, the magazine also reveals the game's catch copy and genre. Its catch copy is "Legend will one day become 'hope.'" As for its genre, it's an RPG, of course, but Tales games are usually assigned their own sub-genre of RPG. This one is a "Passion that Illuminates the World RPG."
Thanks, Anime News Network.