Tales of Hearts R first English screenshots
Yes, Kor. Your Soma is a sword.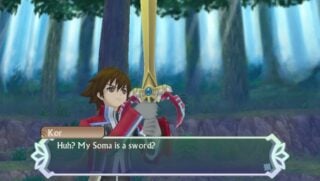 Following the game's western localization confirmation yesterday, Bandai Namco has released the first English screenshots of Tales of Hearts R.
The European press release was also published. It doesn't mention the game being digital-only, so I take it that means Europe can expect a retail version, too.
View the screenshots at the gallery.
Additionally, watch the announcement trailer below.