Under Night In-Birth coming to PS3 in Japan this July
Ecole and French-Bread fighter due for console release.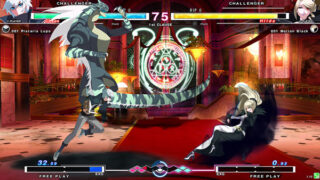 Under Night In-Birth is coming to PlayStation 3 in Japan this July, this week's issue of Famitsu magazine reveals.
Added to the console version is a new character, whose name starts with "Na" and is voiced by Mayu Iizuka (likely Nanase–thanks, Sourenga), and online support.
Development is currently 50 to 70 percent complete.
Note: The magazine contains the full release date and new character name, as well as the game's retail and download price. Our source, however, censors information as this week's Famitsu doesn't hit newsstands until Thursday.
Thanks, [email protected].