Nichibutsu arcade classics coming to PlayStation 4
Hamster Corporation bringing several titles over this spring.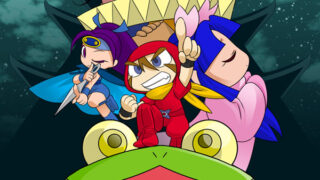 Hamster Corporation is bringing several of Nichibutsu's classic arcade titles to PlayStation 4 this spring, the developer reveals in this week's Famitsu.
The spring lot includes Crazy Climber, Ninja-kun's Demon Castle Adventure, and Rygar. More games are set to cross over in the winter.
Hamster bought the rights to these titles–actually, over 400 titles–some time last month.
Thanks, Sokuho@Hokanko.