Freedom Wars, Soul Sacrifice Delta, and Oreshika: Tainted Bloodlines coming to North America and Europe
Sony confirms three new PS Vita localizations.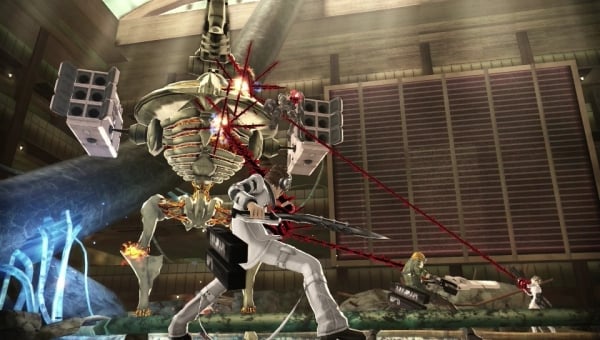 Freedom Wars, Soul Sacrifice Delta, and Oreshika: Tainted Bloodlines (Over My Dead Body 2 / Ore no Shikabane wo Koete Yuke 2) are coming to PS Vita in North America and Europe, Sony Computer Entertainment announced.
Coming first on May 13 in North America and May 14 in Europe is Soul Sacrifice Delta. Launched in Japan last month, it is an extended cut of last year's Soul Sacrifice with new features including gameplay and graphical improvements, and new levels, characters, and spells. A new faction, Grim, and the ability to choose a third option of "Fate" on top of "Sacrifice" or "Save" has also been added.
Freedom Wars, developed by SCE Japan Studio, God Eater studio Shift, and Dimps, places players in the far future where atmospheric pollution has devastated the planet, and harsh penal communities known as "Panopticons" secure the earth's remaining resources. Using a custom created character and working together with up to seven other players, you'll complete missions, reduce your prison sentence, and fight your way to freedom. Its release is set for sometime this year.
Oreshika: Tainted Bloodlines is an RPG where you control an ancient Japanese clan cursed with a maximum lifespan of two years. You're tasked with leading the clan on their quest to lift the curse and enlist the help of gods inspired by Japanese mythology to make sure each new generation of the class is more powerful than the last. Its release frame was not announced.
Watch the announcement trailers below.
Freedom Wars
Soul Sacrifice Delta