Dream Club Gogo 'Anju karaoke stage' video
Halo-wearer sings "uchuji-ppai."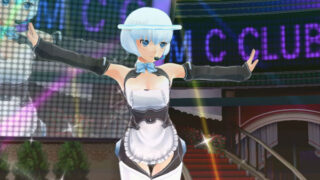 This week's Dream Club Gogo karaoke stage video shows Anju, a peculiar new host girl who wears a halo, singing "Uchuji-ppai."
Previously, we've seen karaoke stage videos for host girls Rinrin, Chiri, Mitsugi, Ouka, Noko, Miyagi, Seira, Moegi, and Karia.
Watch the video below. The game is due out for PlayStation 3 on April 10 in Japan.