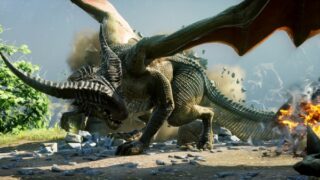 Dragon Age: Inquisition will launch for PlayStation 4, Xbox One, PlayStation 3, Xbox 360, and PC on October 7, Electronic Arts and BioWare announced.
A new trailer introduces The Inquisitor, the lone survivor of a cataclysmic blast and the only one who can stop the demons terrorizing the land of Thedas.
Watch the video below. View a new set of screenshots at the gallery.