Amazon France lists Atelier Rorona Plus
Latest Atelier localization set for June 19?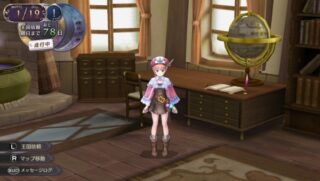 Amazon France is listing (update: Germany, too) the PlayStation 3 version of New Atelier Rorona: Origin Story of the Alchemist of Arland.
The listing, which pegs the game for a June 19 release, has the game titled as "Atelier Rorona Plus"—in line with previous Atelier re-releases.
As of yet, Tecmo Koei has not announced a localization for the title. Several months ago, however, it was asking fans if they wanted to see it outside Japan.
New Atelier Rorona launched last November for PlayStation 3 and PS Vita in Japan. A remake of the 2009 original PlayStation 3 game, it features new 3D character models, updated graphics, revamped battle and synthesis systems, new playable characters and dungeons, and other additions.