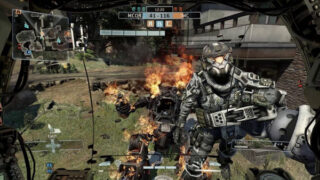 Titanfall will have a season pass, Respawn Entertainment boss Vince Zampella confirmed.
"We're going to do paid DLC, we're also going to do free updates," Zampella told GameSpot (via Joystiq). "There are things that we want in the game that we didn't get to ship in the final game. So we'll add private matches and things like that for free.
"There will be some paid DLC. We're going to do a season pass just because if you buy it up front, it's a deal. We're not going to do microtransactions. So a season pass is just buy it up front, and you get a better price."
The game is due out for Xbox One and PC next Tuesday, March 11 in North America and Friday, March 14 in Europe. The Xbox 360 version will launch on March 25 in North America and March 28 in Europe. If you missed yesterday's gameplay launch trailer, catch it here.