Tales of Zestiria introduces new character Edna
Edna wields an umbrella and a sharp tongue.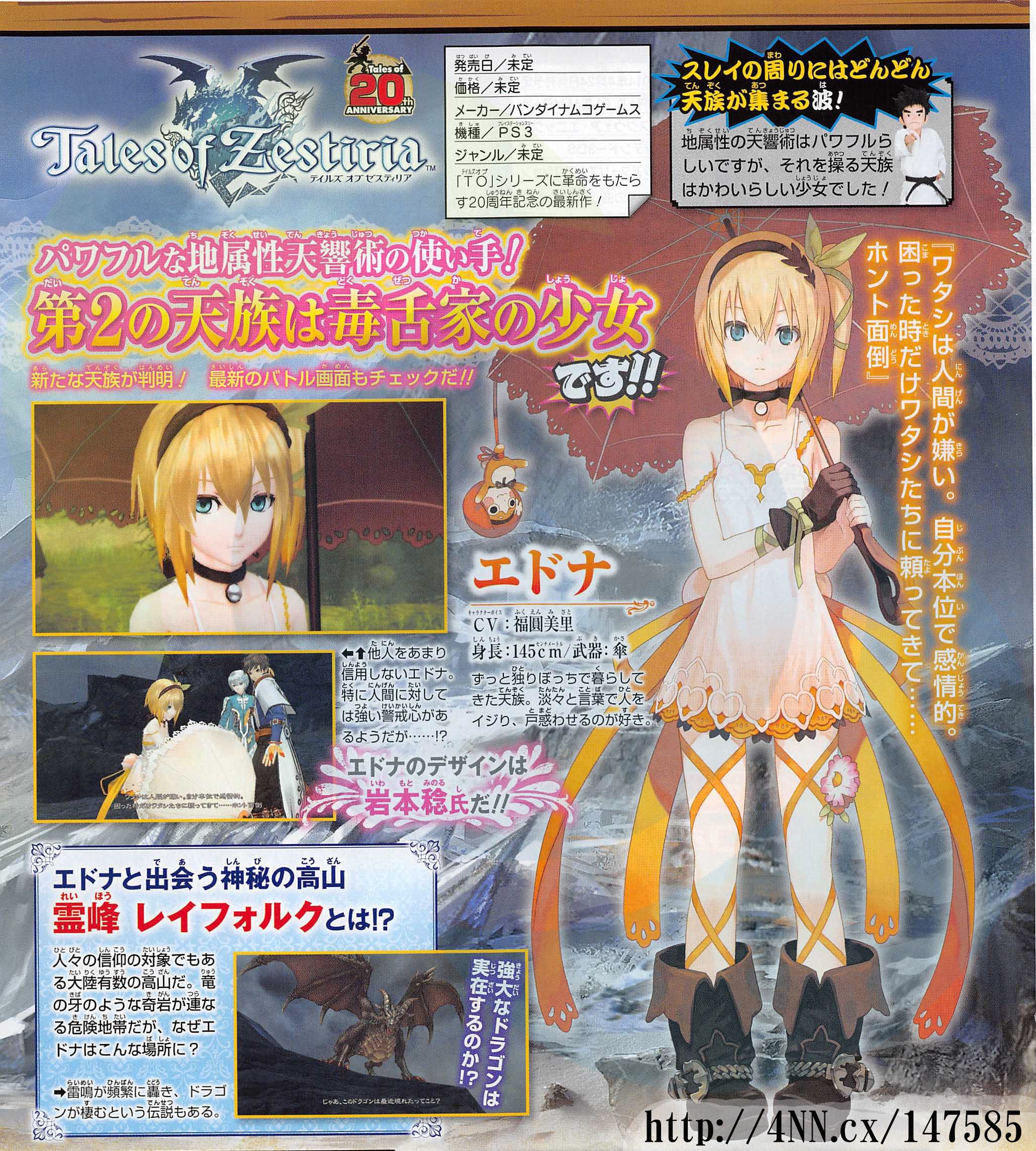 Following Sorey, Alisha, and Mikleo, the next character to join Tales of Zestiria is Edna, this week's Jump reveals.
Edna, voiced by Misato Fukuen and designed by Minorushi Iwamoto, is 145cm and wields an umbrella. All along, she has lived alone in the Family of Heaven. She likes to use language with a flat effect to mess around with and confuse people. Edna doesn't really trust other people. She seems to be especially wary of humans.
Outside of Edna, the magazine also offers details on the sacred mountain of Leifolk. This is one of the continent's tallest mountains, which is also the object of peoples' faith. This is a danger zone where where peoples' prayers are as intense as a dragon's fang, but why is Edna in a place like this? Thunder roars frequently here, and legend states it's home to a dragon.
Tales of Zestiria is in development for PlayStation 3.
Thanks, Anime News Network.