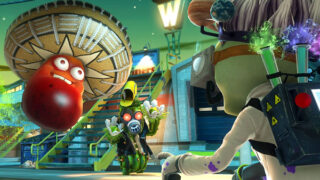 Electronic Arts and PopCap Games will launch free downloadable content for Plants vs. Zombies: Garden Warfare tomorrow, March 18.
The 'Garden Variety Pack' will include the 'Chomp Town' map; a new eight-versus-eight game mode called 'Gnome Bomb,' where players must battle to destroy each others' garden or graveyard; 24 new ability upgrades (three for each class); and a band of fresh Pirate Zombies in the 'Sharkbite Shores' and 'Port Scallywag' maps.
View screenshots of the add-on at the gallery.