Persona Q 3DS XL Velvet Room bundle revealed
Special edition 3DS XL arrives alongside game on June 5.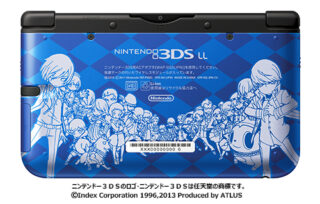 Atlus has shared first images of the previously announced Persona Q: Shadow of the Labyrinth Velvet Room 3DS XL bundle.
The underside of the system features the complete Persona 3 and Persona 4 cast. While the front is themed after Elizabeth's "LeGrimoire du Coeur."
The bundle will launch alongside the game in Japan on June 5 for 25,380 yen.