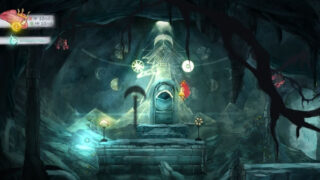 Ubisoft has released a new making of video for Child of Light, its upcoming Japanese RPG-inspired turn-based RPG from Ubisoft Montreal.
The game, influenced by watercolor artwork from the "Golden Age of Illustration," takes players on a journey through the world of Lemuria in efforts to return home and bring back the sun, moon, and stars. The video takes a look behind-the-scenes at the inspiration for its artwork.
Watch the video below. The game will launch for PlayStation 4, Xbox One, PlayStation 3, Xbox 360, Wii U, and PC (via Steam) on April 30 for $14.99.