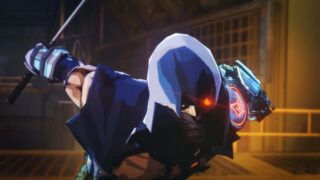 The second developer diary for Yaiba: Ninja Gaiden Z discusses main character Yaiba–everything from his cybernetics to why he's the ninja you want to drink with.
The video features executive producer Yosuke Hayashi, Comcept producer and conceptor Keiji Inafune, art director Shinsuke Komaki, game director Mashiro Yasuma, lead game designer Cory Davis, and Spark Unlimited producer John Garcia-Shelton.
Watch the developer diary below. The game is due out for PlayStation 3, Xbox 360, and PC on March 18 in North America and March 21 in Europe.