Senran Kagura Burst gets 'Life & Hometown' edition in Europe
Special edition limited to 500 copies.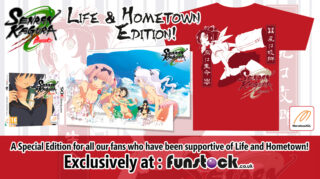 Senran Kagura Burst will receive a limited special edition in Europe, Zen United and Marvelous AQL announced.
The 'Life and Hometown' edition includes the game, the A3 3D lenticular poster, and a one-off t-shirt featuring Asuka and the infamous quote "胸は生命、尻は故郷" ("tits are life, ass is hometown"). It is available for £49.99 exclusively from the Zen Store.
Senran Kagura Burst will launch in Europe on February 28.