Kamen Rider: Battride War II announced for PlayStation 3
Coming to Japan with limited Sound Edition on June 26.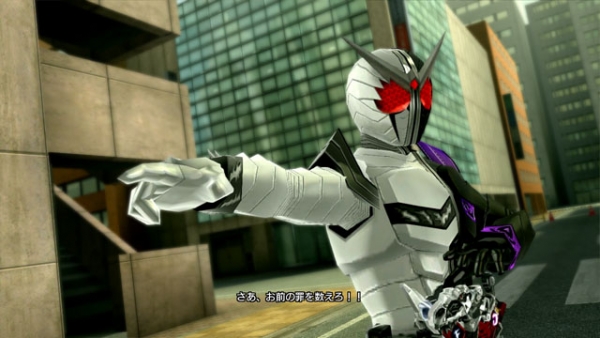 Kamen Rider: Battride War II is in development for PlayStation 3, this week's Dengeki PlayStation reveals.
Due out on June 26, the game seems to feature a stage for every Kamen Rider movie, including Kamen Rider Decade: All Riders vs. Dai-Shocker, Kamen Rider W Forever: A to Z/The Gaia Memories of Fate, and Kamen Rider Wizard in Magic Land.
It appears players will be fighting King Dark, a giant robot and mastermind behind the Government of Darkness.
Transformations set to appear include Jinba Lemon Arms (Kamen Rider Gaim), Meteor Nadeshiko Fusion States (Kamen Rider Fourze), Super Tatoba Combo (Kamen Rider OOO), and Decade Complete Form (Kamen Rider Decade).
You'll also see Wizard Infinity Gold Dragon, W Cyclone Joker Gold Extreme, Kamen Rider Baron, and Kamen Rider Fourze Meteor Fusion Style. Kamen Rider Eternal (voiced by Mitsuru Matsuoka) will make an appearance, too.
A limited 'Sound Edition' will be released simulatenously with the standard edition when the game launches on June 26. It will feature more songs than the previous game's Sound Edition.
Thanks, Game Nyarth.