Dream Club Gogo 'Moegi karaoke stage' video
Kansai-born maid Moegi performs "Hallelujah!"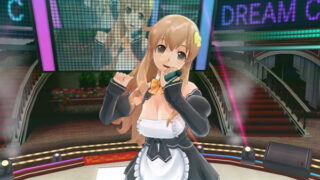 Following last week's video of Karia performing "Cute de Pop-na Scandal," this week's Dream Club Gogo video features Moegi performing "Hallelujah!"
Watch the video below. The game is due out for PlayStation 3 on April 3 in Japan.