Drakengard 3 hits Europe as download-only in May
New trailer features the game's opening movie.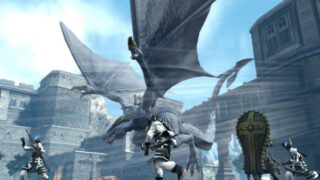 Drakengard 3 will launch for PlayStation 3 as a digial download-only title in Europe on May 21, Square Enix announced.
The action RPG follows Zero, the eldest of six goddess-like sisters called Intoners who brought peace to the Earth, as she attempts to murder her siblings with help from her dragon friend Mikhail.
Watch a new trailer below.