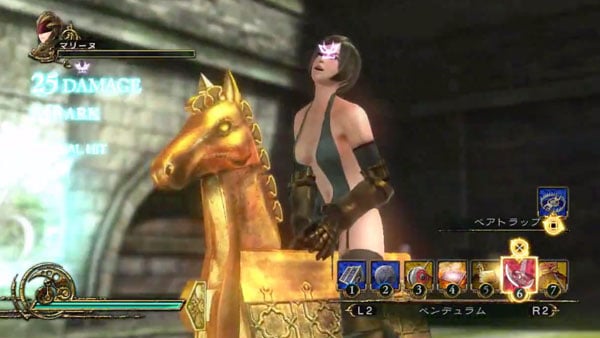 Tecmo Koei has released a short new gameplay video of Deception IV: Blood Ties showing a 'super trap combo' attack.
Watch to see a woman crushed by a boulder, hit by a swinging axe, caught in a bear trap, and impaled by a sword and pointy fountain—with no marks left to show for it.
Deception IV: Blood Ties is due out for PlayStation 3 and PS Vita on March 25 in North America and March 28 in Europe.