Persona Q character trailers: Akihiko and Chie
Watch the latest in weekly character trailers.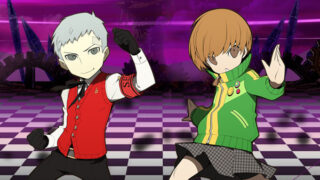 This week's character trailers for Persona Q: Shadow of the Labyrinth introduce Persona 3's Akihiko Sanada and Persona 4's Chie Satonaka.
Last week, we saw Mitsuru Kirijo and Yosuke Hanamura. And before that, the protagonists of Persona 3 and Persona 4.
Watch the trailers below. The game is due out on June 5 in Japan.
Akihiko Sanada
Chie Satonaka