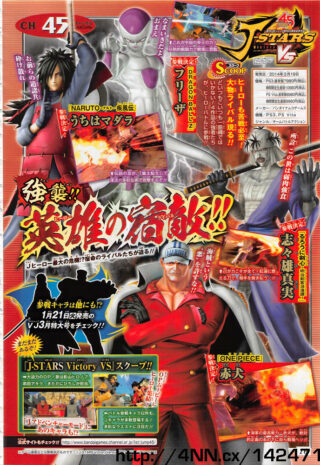 Jump magazine this week confirms four new characters for J-Stars Victory VS.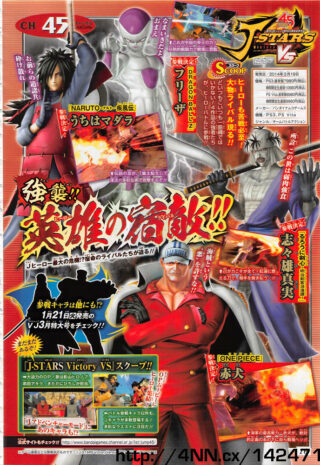 New characters include: Madara Uchiwa from Naruto Shippuden, Freeza from Dragon Ball Z, Shishio Makoto from Rurouni Kenshin, and Akainu from One Piece.
J-Stars Victory VS will launch for PlayStation 3 and PS Vita in Japan on March 19.
Thanks, Anime News Network.