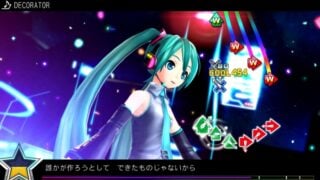 Hatsune Miku Project DIVA F 2nd has been pushed from its originally planned March 6 Japanese release date to March 27, Sega announced.
According to Sega, the additional time will allow them to further improve the PlayStation 3 and PS Vita rhythm game's quality.
Not all is gloom, though. Alongside the delay, Sega released new trailer showing the game's opening theme song "Decorator." Watch it below.