Tales of Zestiria confirmed for worldwide release
Discover the "zest" of adventure in 20th anniversary title.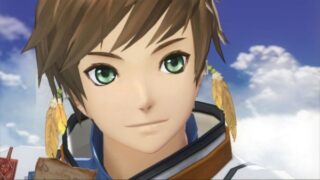 Following it Japanese announcement this morning, Namco Bandai announced it will launch Tales of Zestiria, the 20th anniversary entry in the Tales series, worldwide for PlayStation 3, including North America, South America, Europe, and Australia.
The game offers a "grand storyline" that will let players discover the "zest" of adventure with new characters, "magical lands," and "action-packed" gameplay. It returns to the series' roots of a fantasy setting, and features character designs from Mutsumi Inomata, Kosuke Fujishima, Daigo Okumura, and Minoru Iwamoto. Ufotable will also return to create the game's opening animation.
"2015 marks the 20th anniversary for the Tales of franchise in Japan and I would like to thank all the fans who have supported us for the past two decades from the bottom of my heart," said Tales of chief producer Makoto Yoshizumi. "In recent years we have received anticipation for the series not only from Japan, but from overseas fans as well. Because of this I feel that the Tales of series has more potential than ever before. For this reason we are taking this opportunity to announce Tales of Zestiria as a worldwide release. This title will be going back to the roots of the series and boldly exclaim to the world 'this is Tales of!'"
Tales series producer Hideo Baba added, "Over the past few years the Tales of team has taken great strides to strengthen our relationship with players across North America and Europe. To respond to their love and support I am honored to open a new chapter of the Tales of series together with Japanese and overseas fans."
A release date for Tales of Zestiria was not announced. But in the meantime, Tales of Symphonia Chronicles is coming in February, and Tales of Xillia 2 in 2014.
For more information and a trailer, see our earlier report.