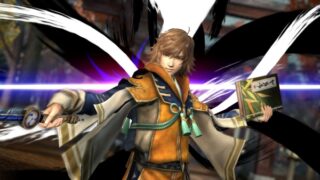 Tecmo Koei has released the debut trailer for Samurai Warriors 4.
In addition, the company also released a 10th anniversary trailer for the Samurai Warriors series, highlighting the franchise's number of releases up until the latest.
Screenshots showing new characters Lady Hayakawa and Takakage Kobayakawa, and existing characters Ujiyasu Hojo and Motonari Mori, were also released.
Watch the trailers below. View the screenshots at the gallery.
Samurai Warriors 4 Trailer
Samurai Warriors 10th Anniversary Trailer