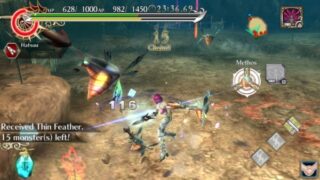 XSEED Games shared 11 new screenshots of Ragnarok Odyssey Ace today.
The upcoming PS Vita and PlayStation 3 game is due out in early 2014.
The screenshots show the Tower of Yggrasil, an all-new dungeon in Ragnarok Odyssey Ace where floors are randomized and players are challenged with taking down Ragnarok Odyssey's original bosses, as well as new villains. A new NPC named Norm will provide assistance throughout the dungeon at rest points.
View the screenshots at the gallery.