New Love Plus+ gameplay debut set for Christmas Eve
Konami to host "Merry Plusmas" live stream special.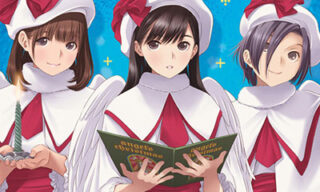 Konami will share the first gameplay footage of New Love Plus+ during a "Merry Plusmas" live stream on Christmas Eve, the publisher announced.
The broadcast, which begins at 22:00 Japan time on December 24, will feature creative producer Akari Uchida, character designer Tarou Mino, MC Icchou Mori, and guests Tomokazu Sugita and Daisuke Sakaguchi.
In addition to the first gameplay video, the broadcast will also introduce some of New Love Plus+'s new elements. You'll be able to watch it live at Konami Channel.