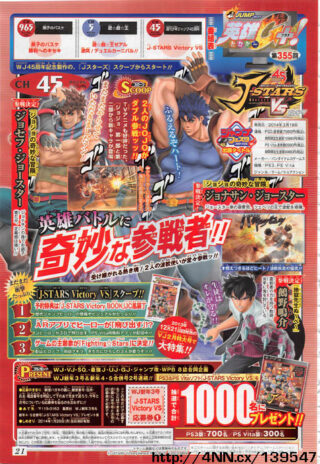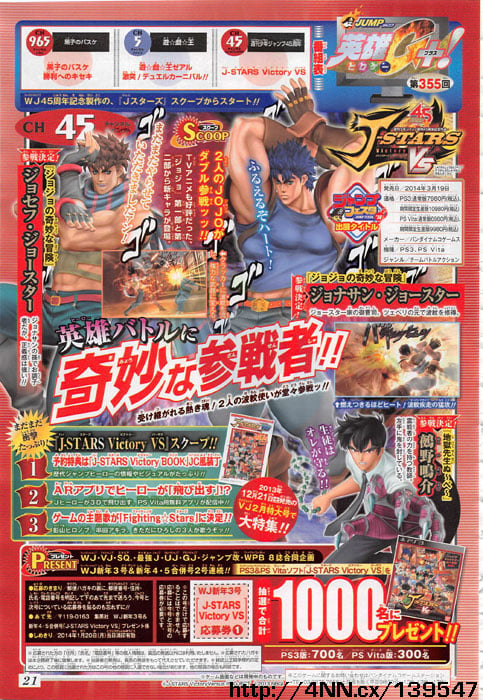 Jonathan Joestar and Joseph Joestar, of JoJo's Bizarre Adventure fame, and Meisuke Nueno, from Jigoku Sensei Nube, will be playable in J-Stars Victory VS, this week's Jump reveals.
Hironobu Kageyama, Akira Kushida, and Hiroshi Kitadani will sing the game's theme song, "Fighting Stars."
Consumers who pre-order the game will receive the J-Stars Victory Book, a Jump Comics book filled with information and visuals of Jump characters.
A free augmented reality app will also be released for PS Vita, which lets you see 3D Jump heroes in your own environment.
J-Stars Victory VS is due out for PlayStation 3 and PS Vita on March 19 in Japan.
Thanks, Anime News Network.