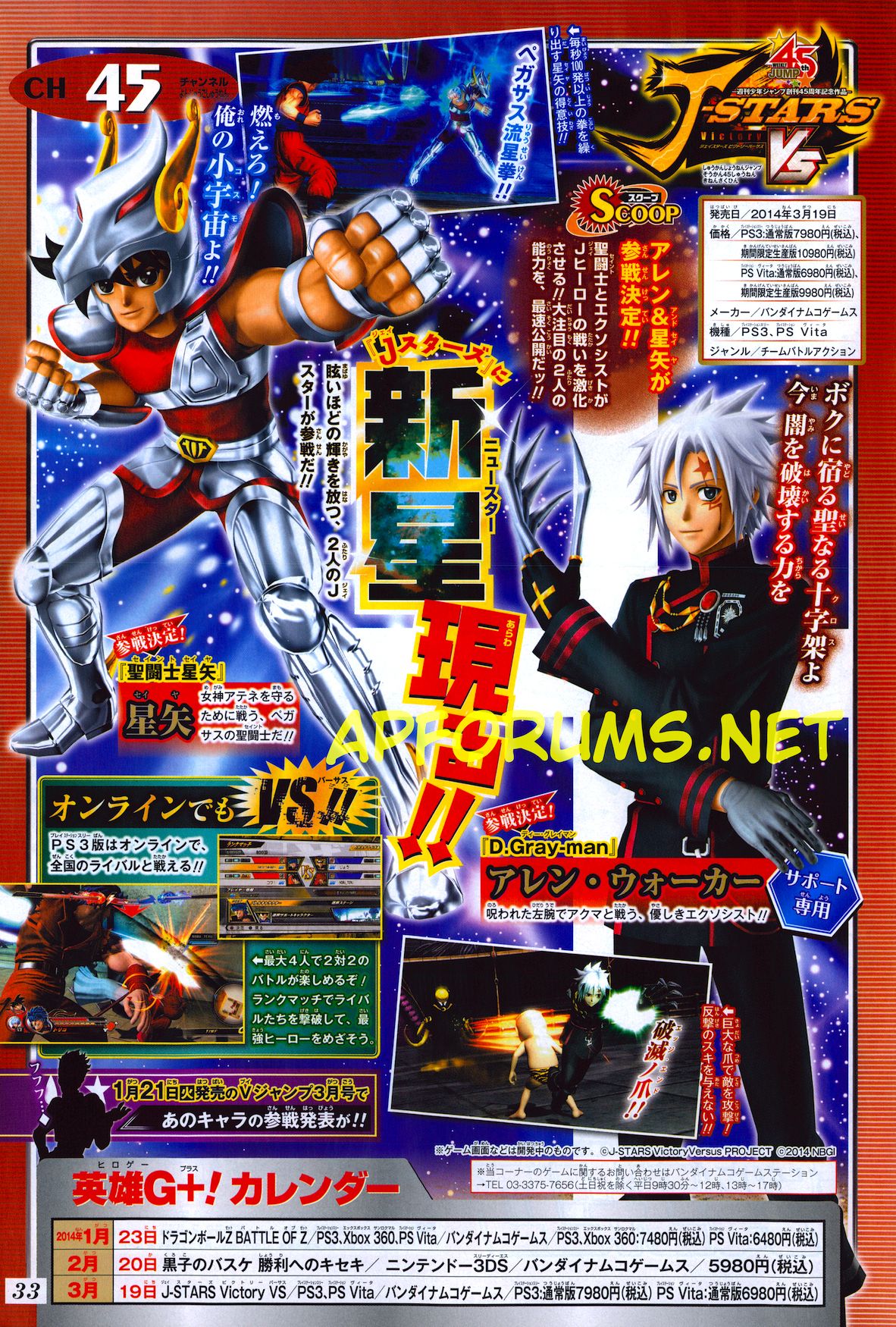 Jump this week confirms two new characters for J-Stars Victory VS.
Pegasus Seiya, from Saint Seiya, will be a playable character.
And joining the support roster is Allen Walker's D.Gray-man.
With the PlayStation 3 version of the game, players will be able to enjoy four-player, two-on-two battles. Defeat rivals in ranked matches and become the strongest hero.
The magazine also teases a reveal for "that character" in the January 21 issue of V-Jump. If you can figure out who he is, there is a silhouette of him in the scan.
Thanks, APForums.