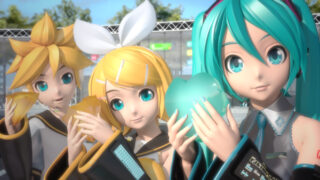 Sega has released the opening movie to Hatsune Miku Project DIVA F 2nd.
The video features the theme song "Decorator" by Japanese music group Livetune. You'll also get a glimpse at the game's final box art toward the end.
The PlayStation 3 and PS Vita rhythm game sequel is due out on March 6 in Japan.
Watch the trailer below.