Ace Combat Infinity beta begins December 12 in Japan
Participate to be awarded an exclusive "Test Pilot" emblem.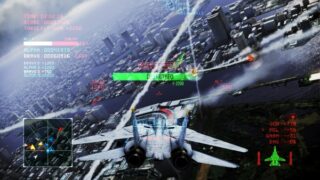 The Japanese open beta test for Ace Combat Infinity will start next Thursday, December 12 and run through December 18, Namco Bandai has announced.
To participate in the beta, players must be at least 13 years of age.
The beta includes an online co-op battle mode, singe-player campaign mode, and a tutorial "Test Flight Mode" for beginners. Players will also be able to customize their aircraft with new parts to increase its performance.
Save data from the beta can be inherited when official service for the free-to-play game begins later this month.
Users who participate in the beta will be given an exclusive "Test Pilot" emblem, which they can use to decorate their aircraft when official service begins.
Watch a beta trailer below.