Senran Kagura Burst now available in North America
Download it for $29.99 from the 3DS eShop.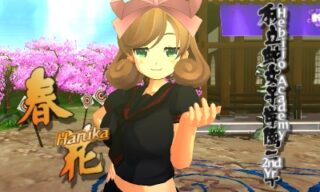 XSEED Games has released Senran Kagura Burst on the 3DS eSho in North America for $29.99.
The game is an "over-the-top side-scrolling action title with a sense of humor" set in the prestigious Hanzo Academy, where female students are secretly trained in the art of ninjutsu. It offers two separate storylines, "Skirting Shadows" and "Crimson Girls." The former introduces players to the academy's good shinobi, while the latter tells the story from the rival Hebijo Academy's point of view.
A European retail release is due out in Q1 2014.
Watch the launch trailer below. View some new screenshots at the gallery.