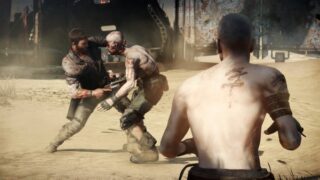 Mad Max will launch for PlayStation 4, Xbox One, PlayStation 3, Xbox 360, and PC in April 2014, according to the LinkedIn profile of Avalanche Studios boss Christofer Sundberg. 
Sundberg's profile said Avalanche Studios' "first licensed game, developed based on a well-known movie license" was "scheduled for release in April 2014," Videogamer reports. Mad Max is the studio's first licensed game.
Checking Sundberg's profile, it appears that mention has since been removed.
The Just Cause 3 hint remains, however. Sundberg's profile lists an "unannounced sandbox action game" from Square Enix "scheduled for completion in June 2015 for next generation console platforms."
Avalanche previously said it was working on a "new installment in a very well-known game series" for Square Enix. Add that they developed the first two Just Cause games, which Square Enix owns, and Just Cause 3 is a perfect fit.