Persona teaser site updated with Teddie boxes
Match up three Teddys for a shakedown.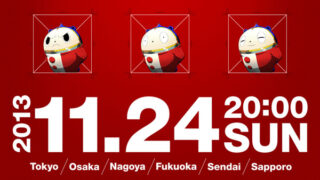 Atlus has updated its p-ch.jp Persona teaser site with images of Persona 4's lovable anthropomorphic bear character Teddie.
If you click the boxes at the top of the site, they'll turn into various different images of Teddy. If you match up three of the same images, all three boxes will shake before switching to different images of Teddy.
The website, launched in September, is set for an unveil this Sunday.