Persona 5 has a high school setting, but different atmosphere
First details from this week's Dengeki PlayStation.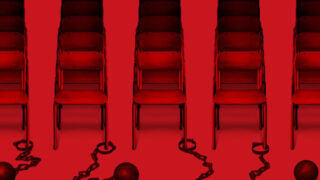 This week's Dengeki PlayStation has first details on the Sunday-announced Persona 5.
The chairs and chains shown in the announcement teaser are located at a senior high school, according to the magazine. These make up the theme of Persona 5.
It's described as an RPG that contains a message like a cathartic yell to overcome trials and break free from your chains.
The game will continue to adapt the series' juvenile high school setting, but the atmosphere will be completely different.
Atlus promises the game will offer a sense of realism, including life-sized characters and a story built from a new world and values.
Thanks, Re: Zaregoto.