Persona 5 announced for PlayStation 3
"You are slave. Want emancipation?"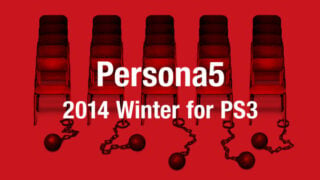 Atlus has announced Persona 5 for PlayStation 3.
The game is due out in Japan in winter 2014. Key staff includes Katsura Hashino (Director), Shigenori Soejima (Character Design), and Shoji Meguro (Composer).
Visit the official website here. Watch the debut teaser below.