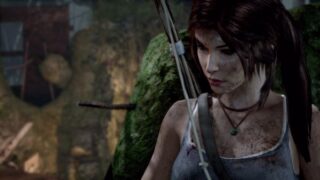 Yesterday, an Amazon Italy listing outed a possible 'definitive version' of Crystal Dynamics' March-released Tomb Raider reboot for PlayStation 4 and Xbox One. Today, Square Enix all but confirmed its existence.
"It's so hard to keep a secret these days!" a Square Enix rep told IGN. "We appreciate all of the enthusiasm, however we don't have any details to share just yet. That said, we highly recommend you keep an eye on any major gaming events happening in early December."
December 7 will play host to the VGX awards on Spike TV, where new games and world premiere trailers will debut. Being the only "major gaming event" next month, the tease seems to suggest a reveal at the awards show.