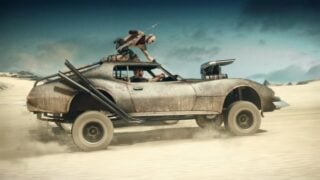 First gameplay footage of Mad Max, Warner Bros. and Avalanche Studios' upcoming game based on the Australian movie series, has leaked via YouTuber Zoneofgamesru.
This morning, it was rumored the game would launch in April 2014. It's currently in development for PlayStation 4, Xbox One, PlayStation 3, Xbox 360, and PC.
Watch the footage below.
https://www.youtube.com/watch?v=pjMP89emnb0
Thanks, NeoGAF.