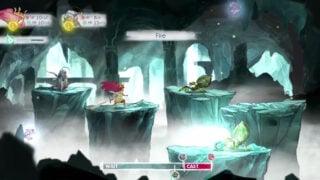 Ubisoft has released a new walkthrough video of Child of Light, its upcoming downloadable turn-based RPG, with lead programmer Brianna Code.
Developed by a small team of Ubisoft Montreal staffers, the game is a re-imagining of classic fairy tales, tasking players with uncovering mysteries and partaking in JRPG-like turn-based battles. As Aurora, a child stolen from her home, players must bring back the sun, moon, and stars in her quest to return home.
Watch the walkthrough video below.