Basement Crawl debut screenshots
First look at Bloober Team's multiplayer puzzler.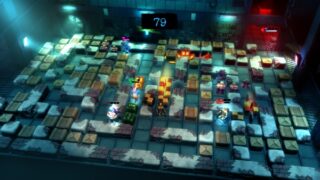 Bloober Team has released the first screenshots of Basement Crawl, its upcoming PlayStation 4 maze-based puzzler.
The multiplayer-focused launch window game promises to be a mash-up of "strategy, action, and skill," according to the team, and promises "unique challenges, multiplayer showdowns, and more."
If you missed last month's teaser trailer, catch it here. Read up on more about the game's party-style gameplay and classes here.
View the screenshots at the gallery.