Yaiba: Ninja Gaiden Z coming to PC via Steam
Launching day and date with console versions in 2014.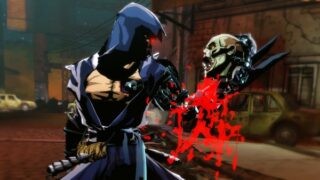 Yaiba: Ninja Gaiden Z will come to PC via Steam day and date with its PlayStation 3 and Xbox 360 release in early 2014, Tecmo Koei has announced.
"Yaiba: Ninja Gaiden Z is an impressive project led by the expertise of Team Nnija's Yosuke Hayashi and Comcept's Keiji Inafune, with the goal of creating a thrilling new experience for fans," said Amos Ip, SVP and General Manager of Tecmo Koei America. "We are extremely pleased to offer Yaiba: Ninja Gaiden Z on PC through Steam, giving us the ability to reach as many gamers as possible with their action-packed creation."
The game follows Yaiba, a ninja brought back to life with cyber technology and seeking revenge against Ninja Gaiden series protagonist Ryu, who kills him at the start of the game. He'll use his ninja sword and cyborg arm to slaughter a multitude of zombies along the way.