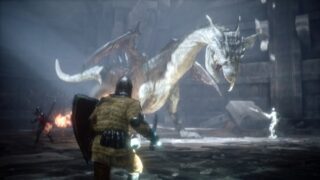 At the Tokyo Game Show last month, Sony held several "One Play Nyu-Kon" stage presentations, where it invited creators to its booth to present their games. Eight of those presentations have been officially made available on YouTube today.
You'll see over 20 minutes worht of footage for BlazBlue: Chrono Phantasma, Deep Down, God Eater 2, Hatsune Miku Project DIVA F 2nd, Knack, Mobile Suit Gundam Extreme VS Full Boost, and Puyo Puyo Tetris.
Still to come are Metal Gear Solid V: The Phantom Pain, Killzone: Shadow Fall, Over My Dead Body 2, and Gran Turismo 6.
Watch today's videos below.
BlazBlue: Chrono Phantasma
Deep Down
God Eater 2
Hatsune Miku Project DIVA F 2nd
Knack
Mobile Suit Gundam Extreme VS Full Boost
Puyo Puyo Tetris